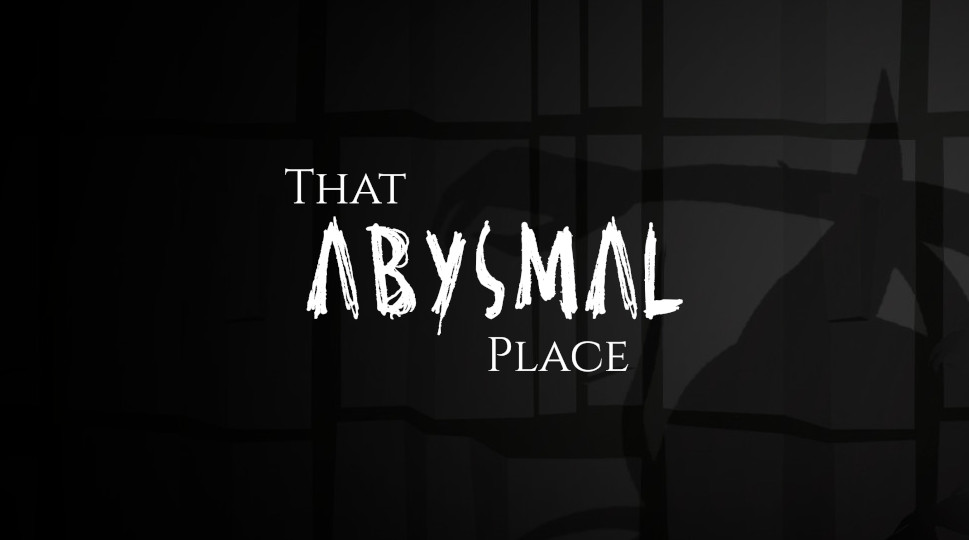 That Abysmal Place
A downloadable game for Windows and Linux
Donations are not required but always appreciated. Any donations will help support the continued development of the game.
Welcome to the Movement and Combat demo for That Abysmal Place.
The purpose of this demo is to garner feedback on the controls and overall feel of the game mechanics. Your feedback is valuable and will help us make That Abysmal Place the best experience possible. Comments can be left on the Itch page or in our Discord.
Note that this is an early pre-alpha build, as such you may encounter bugs or optimisation issues.
Warning
Despite being a demo, this trial is not for the faint-hearted or weak-willed. You will be forced to experience unpleasant scenarios and encounter uncomfortable things. Your playthrough may differ from other players.
We recommend playing with the lights down and the volume up.
Controls
WASD/Left Thumbstick - Move/swim
Space/A Button/RMB - Jump
Ctrl/Right Thumbstick Button - Crouch
Shift/Left Thumbstick (lightly) - Walk
F/B Button - Interact/Pick up item
Mouse Wheel/Left and Right Shoulder Buttons - Scroll through inventory
1 to 7 - Select an inventory slot directly
G/Y Button - Highlight inventory slot (for moving, examining, or dropping item)
LMB/X Button - Attack
Q and E/Left and Right Triggers - Dodge
Known issues
Large framerate drops may cause issues with the rope physics or other unexpected behaviour.
Player is sometimes incorrectly positioned on the rope.
Dodging or pressing the walk button while swimming causes unintended behaviour.
Shambler animation sometimes fails to trigger, causing them to slide along the floor instead of walking.
Player sprite sometimes doesn't rotate correctly when letting go of the rope, causing them to run "backwards".
Sword sprite sometimes appears incorrectly rotated when it is picked up or when player lets go of the rope.
Various other animation glitches.
Minimum requirements
OS: Windows 7 or later
Processor: Core i3
Memory: 2 GB RAM
Graphics: DirectX 11 compatible GPU
Storage: 200 MB available space
| | |
| --- | --- |
| Status | Released |
| Platforms | Windows, Linux |
| Author | BlackVoidMedia |
| Genre | Action |
| Tags | 2D, Atmospheric, Exploration, Horror, Lovecraftian Horror, Psychological Horror, Roguelite, Surreal, Unreal Engine |
| Average session | A few minutes |
| Languages | English |
| Inputs | Keyboard, Mouse, Xbox controller, Playstation controller |
| Links | Steam |
Download
Click download now to get access to the following files:
That Abysmal Place - Movement and Combat demo (Windows 64bit).zip
124 MB
That Abysmal Place - Movement and Combat demo (Linux).zip
152 MB
That Abysmal Place - Movement and Combat demo (Linux AArch64).zip
135 MB
Comments
Log in with itch.io to leave a comment.
Really fun game. The platforming elements were very solid. Can't wait to play more of it.
Thanks so much for playing, your reactions were great! :D It's super helpful to see playthroughs to help identify any bugs or issues too.
Also I can confirm that "Terror" is a mechanic in the game yes, although it's unlikely to rise high enough in the demo to affect the player.

Hello, I played this game and I really enjoyed it, loved the environment and art style, good work :)
Thank you so much for playing, I'm glad you enjoyed it and your video was actually really useful because I spotted a couple of bugs:
"Walking" should be deactivated when player is swimming (I think this is why you were swimming slowly)
Crawling shouldn't wake the zombies up
Also, I guess I should say that you were "lucky" in your playthrough, there's only a small chance for the red light to show in the demo :)
Hello friend, good game, I really enjoyed playing it. I want you to subscribe to my youtube channel, I am a very good player, greetings to all ...
Thank you for trying it, I really enjoyed watching your playthrough, especially the ending :D I gave you a follow on Youtube

Checked out your game today So creepy and a little different Loved it.
Amazing game dev great mechanics and atmosphere i'm excited for the full version
Thank you so much for trying it, I'm glad you enjoyed it! It's always very useful to see how players react to the different mechanics. I will say that your playthrough was quite "lucky" in that you managed to avoid triggering certain... events :)

Thank you , i realized the monsters are a little bit slow it's easy to ignore them but everything else i think it's perfect